Costa Rica wedding photographer
In the heart of Central America, where the rainforest meets the ocean, your love story deserves to be captured with the same passion and vibrancy that Costa Rica exudes. As your Costa Rica wedding photographer, we're here to ensure every moment, every emotion, is immortalized.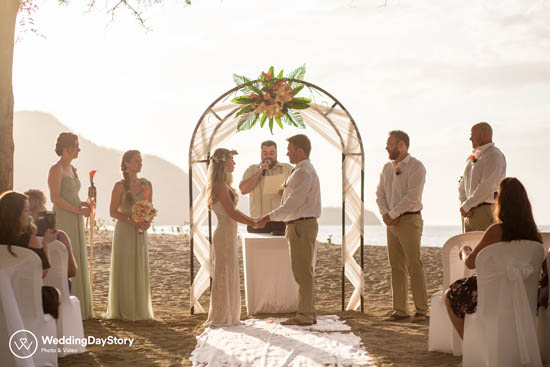 Costa Rica, a gem nestled between the Pacific Ocean and the Caribbean Sea, offers a dreamlike setting for your special day. But beyond the scenic beauty, what truly makes a wedding in Costa Rica stand out are the moments in between – the stolen glances, the laughter, the tears of joy, and the heartfelt exchanges.
As the sun sets, casting a golden hue over the beaches, and the sound of waves gently serenades you, every moment becomes a memory waiting to be captured. And that's precisely where our expertise as your Costa Rica wedding photographer comes into play.
We don't just take photos; we encapsulate emotions, ensuring that years from now, you can relive your special day with the same intensity.
Beyond its undeniable beauty, Costa Rica is a testament to love in its purest form.
The harmonious blend of its rich culture, the warmth of its people, and the symphony of nature creates an ambiance of romance and serenity. Every corner of this paradise, from the misty peaks of Monteverde to the vibrant streets of San José, tells a story of love, passion, and unity. It's not just a wedding destination; it's where love stories come alive, and dreams transform into reality.
By choosing Costa Rica, you're not just selecting a venue; you're embracing an experience, a culture, and a way of celebrating love that's unparalleled.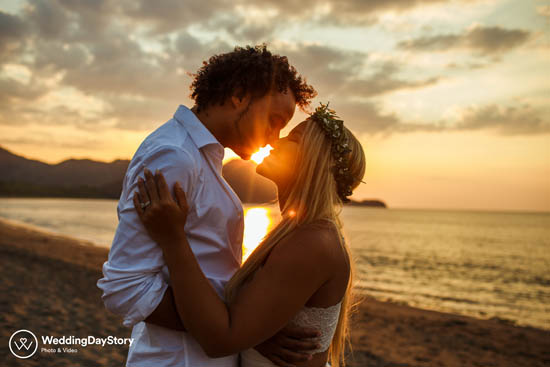 Wedding Photography Services
Your wedding is a tapestry of emotions, and our photography services are designed to capture its essence. From pre-wedding shoots amidst the rainforests to capturing the "I Do's" on sunlit beaches, we're here to narrate your love story.
Photography
Elopement Weddings
Aniversary celebration
Bride preparation
First look
Engagement
Boudoir
Photo Booth
Social media sharing
Ceremony Zoom call
Wedding Photos Costa Rica
Our portfolio is a celebration of love set against the breathtaking backdrop of Costa Rica. Each photograph is a testament to the magic that unfolds when two souls unite in this paradise. Dive into our galleries and let the images speak for themselves.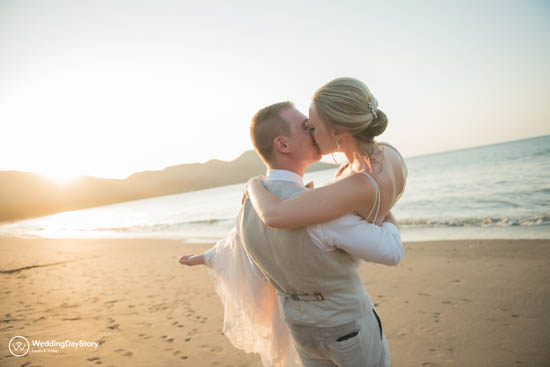 Your love story deserves to be told with passion, precision, and perfection. Let's embark on this journey together. Reach out to us, and let's make your Costa Rican wedding memories last forever.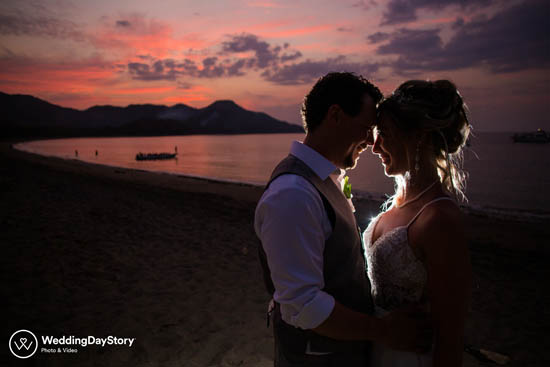 Embrace Nature: Costa Rica's beauty lies in its natural settings. Consider outdoor venues to make the most of it.
Local Touch: Incorporate Costa Rican traditions or cuisines to add a unique touch to your wedding.
Dress Accordingly: The tropical climate means light, breathable fabrics are ideal for your wedding attire.
Stay Eco-Friendly: Costa Rica is known for its eco-consciousness. Consider sustainable choices for your big day.